CONCERT WITH JAMIE GRACE
TICKETS AVAILABLE NOW!
Get your FREE tickets early for these fun and energetic concerts featuring Jamie Grace, a Grammy nominated and Dove Award winner, and featuring Morgan Harper Nichols! Pastor Steve Jamison will also deliver a message of hope. Your whole family will enjoy singing along, the high energy and Christmas music. Our Christmas concerts are our biggest celebration this season and the perfect event to invite your neighbors, friends and family to join you at church. Get your FREE tickets and a few extras to invite your friends here.
FREE TICKETS!
FREE for all ages. FREE nursery care (birth-35 months). Tickets required for entry, including free nursery tickets.
CONCERT AT ISSAQUAH CAMPUS
December 15 at 7 pm
December 16 at 7 pm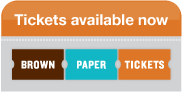 ABOUT JAMIE GRACE
Originally from Atlanta, Jamie Grace is a 2x GRAMMY nominated singer- songwriter, musician and actress based in Los Angeles, California. Diagnosed with Tourette Syndrome at the age of 11, she began living life with a streak of resilience and dedication that is well beyond her years. Through her music and words, Jamie Grace hops to encourage other kids who may also have struggles in life. She has since founded ImAFighter.org and the Jamie Grace Foundation, both which advocate for children and families. At 14 she created YouTube channels for her music and "ImAFighter.org," which opened doors for her to be signed by a major record label and join The Revolve Tour (by Women of Faith) as a keynote speaker. At 19, Jamie Grace was nominated for a Grammy Award, Billboard Award and multiple Dove Awards where she went home as the Dove Award's New Artist of the Year. At 25 years old, Jamie Grace continues to influence the music world. She is half of Harper Still, a country-influenced pop duo with her older sister and writing partner Morgan Harper Nichols. Jamie Grace's 3rd studio album, '91, was released on 9.1.2017 and quickly soared to #1 on the Christian & Gospel Charts.
ABOUT MORGAN HARPER NICHOLS
Morgan Harper Nichols is an award winning songwriter, singer, author, artist, and speaker, and all together, a storyteller. Played on radio stations around the world, Morgan's song 'Storyteller' has been inspiring people to tell story their since it was released in 2015. Based in Los Angeles, California, Morgan and her husband, Patrick Nichols, have a passion for people and spend their time working on various projects and traveling to serve, speak, and to tell their story. Together, they are the founder of The Center (@thecentreco), an online and real-life community that provides free ebooks, worksheets, printables, and other resources. As a vocalist, Morgan has appeared on 4 GRAMMY nominated projects (Hold Me by Jamie Grace, Whatever the Road by Jason Crabb, How Can It Be by Lauren Daigle, and Saints and Sinners by Matt Maher). Morgan is also one half of the duo Harper Still with her sister Jamie Grace.
THE BIG CHRISTMAS WEEKEND WITH JAMIE GRACE
This is the weekend we celebrate the Christmas really big at Eastridge. Sing carols, hear a meaningful message about the birth of Jesus and receive a warm greeting as you walk through the doors. Special music with Jamie Grace, a Grammy nominated and Dove Award winner. Make Eastridge your home this Christmas!
ISSAQUAH
December 16 at 5 pm
December 17 at 9 am & 11 am
*Childcare for birth-5th grade.
WEST SEATTLE
December 17 at 9:30 am & 11 am
*Childcare for birth-5th grade.
CHRISTMAS CELEBRATION SERVICES
A special Christmas worship celebration with the carols you love, a message of hope and family.
ISSAQUAH
December 23 at 5 pm
December 24 at 9 am & 11 am
*Nursery care only through 2 years.
WEST SEATTLE
December 24 at 9:30 am & 11 am
*Nursery care only through 2 years.
CANDLELIGHT CHRISTMAS EVE
Start your holiday with our family-friendly candlelight Christmas Eve services. This year we are offering seven time options to celebrate with your family. Your family will enjoy these intimate and special services, which include family-style communion. *Nursery care through 2 years old. No nursery care at 11 pm service.
ISSAQUAH
Friday, December 22 at 7 pm
Saturday, December 23 at 7 pm
Sunday, December 24 at 5:30 pm
Sunday, December 24 at 7 pm
Sunday, December 24 at 11 pm
WEST SEATTLE
Saturday, December 23 at 5:30 pm
Sunday, December 24 at 5:30 pm
CHRISTMAS TOY HOUSE
Eastridge Church will give away more than a thousand toys to kids whose families need a little help providing gifts this Christmas. Registration will take place during the annual Turkey & Grocery Giveaway at the Issaquah Campus on November 18. (Find more information about the giveaway here.)
"Christmas can be a difficult season for families struggling to make ends meet and the additional strain of providing gifts for children in the family is sometimes too much for a family's budget," said Eastridge Lead Pastor, Steve Jamison. "This year we want to show families that Eastridge Cares about them, even to the point of providing a gift for their children for Christmas."
ISSAQUAH
December 9 at 10:30 am & 1 pm
WEST SEATTLE
December 17 after services at 9:30 am & 11 am
West Seattle gifts given in partnership with Arbor Heights Elementary and Delridge Community Center. Contact Delridge Community Center (206-684-7423) for more information or to receive a gift. TOY REGISTRATIONS HAVE CLOSED.
GET INVOLVED!
Get involved in the fun — volunteer to serve during the Toy House or to help wrap toys! Join us for a big toy wrapping party on December 6 at 7 pm (Issaquah) or December 13 at 7pm (West Seattle)! We will provide all the paper, tape, tags and Christmas music — all you need to do is show up and have fun! Or email us to volunteer during the Toy House on December 9 in Issaquah.