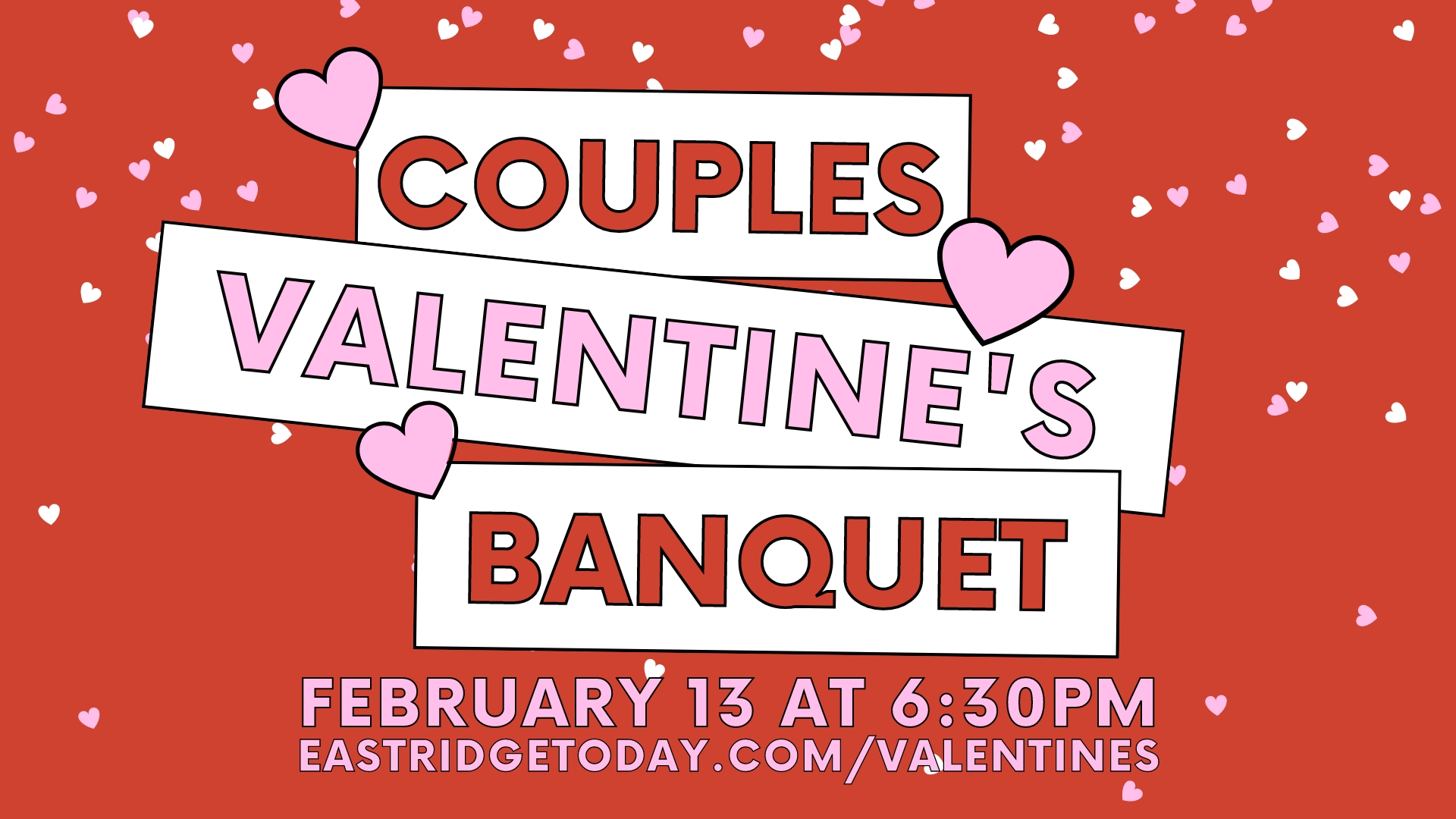 Monday, February 13th, 6:30-8:30pm
Couples, join us for the Eastridge Couples' Valentines Banquet. We'll have dinner and dessert, some fun games and entertainment, and a special celebration of love with your Valentine.
$15 per person.
Limited childcare is available, but pre-registration is required and subject to availability. $8 per child.