Luis Palau Invite Weekend
September 7

-

September 8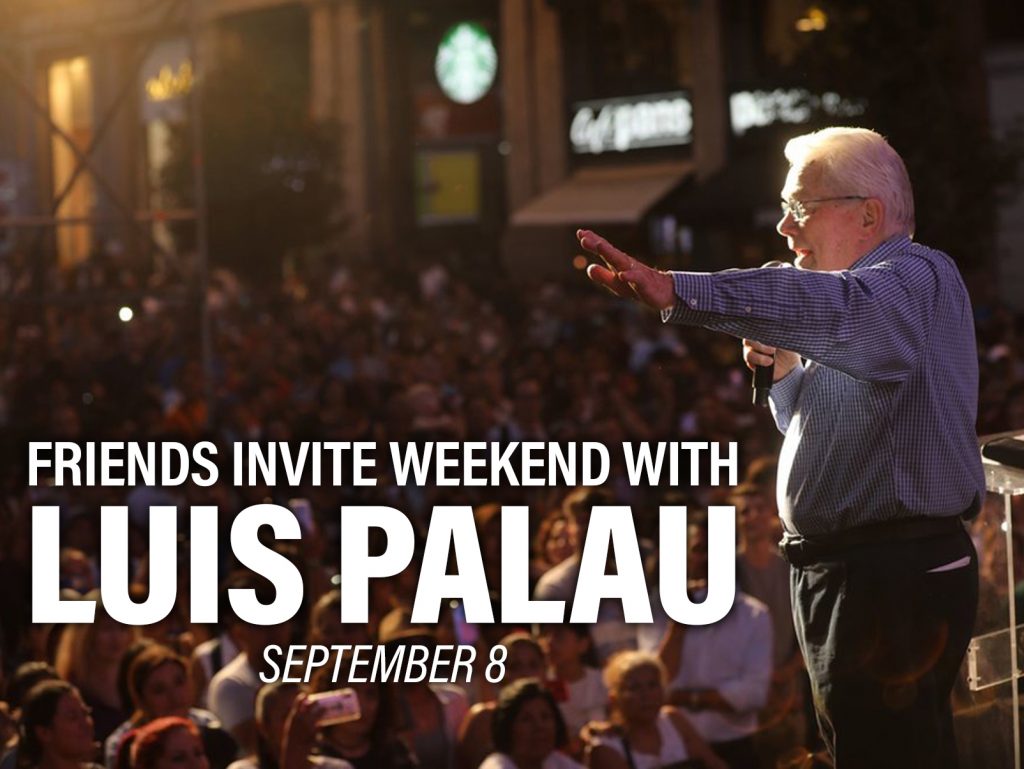 Invite your friends to hear the powerful message of Christ presented by Luis Palau, one of the most widely heard evangelists of our time! His dynamic way of communicating how to walk in relationship with the Lord is powerful for the believer and compelling to those who aren't yet believers. Andrew Palau, Luis' son, will preach Saturday, September 7.
September 7 at 5pm (Andrew Palau)
September 8 at 9am & 11am (Luis Palau)
September 8 at 10am (West Seattle broadcast)
ABOUT LUIS PALAU
Luis Palau has shared the Gospel with hundreds of millions of people around the world through evangelistic events and media. He has spoken in person to more than 30 million people in 75 countries, with more than 1 million registered decisions for Jesus Christ. Luis has authored nearly 50 books, contributed articles on issues of faith to countless publications, and counseled business leaders, political leaders, and heads of state around the world.
ABOUT ANDREW PALAU:
For more than 24 years Andrew Palau has played a key role in the ministry of the Luis Palau Association. He has been instrumental in building the LPA model for citywide outreach as an evangelist, director, and key team leader. He has guided campaigns, led church relations efforts, trained thousands of believers in friendship evangelism, and proclaimed the Good News of Jesus Christ in person to hundreds of thousands of individuals around the world through evangelistic campaigns. Andrew's festival have brought him and the Palau Association in partnership with thousands of churches in cities throughout Latin America, Africa, Asia, Europe, Australia, the Caribbean, and the United States of America.
Related Events