Join hundreds of leaders for this strategic gathering of world changers! Leading pastors and businesspeople from some of the largest churches in the country will gather to share practical leadership tools and faith inspiring messages. Whether you're a senior pastor, church staff member, technical director, volunteer, businessperson, parent or student, the Inspire Conference will challenge the way you see ministry.
Our hope is that your faith rises and your vision expands. Come expecting God to do something big in your life!
INSPIRE CONFERENCE KEYNOTE SPEAKERS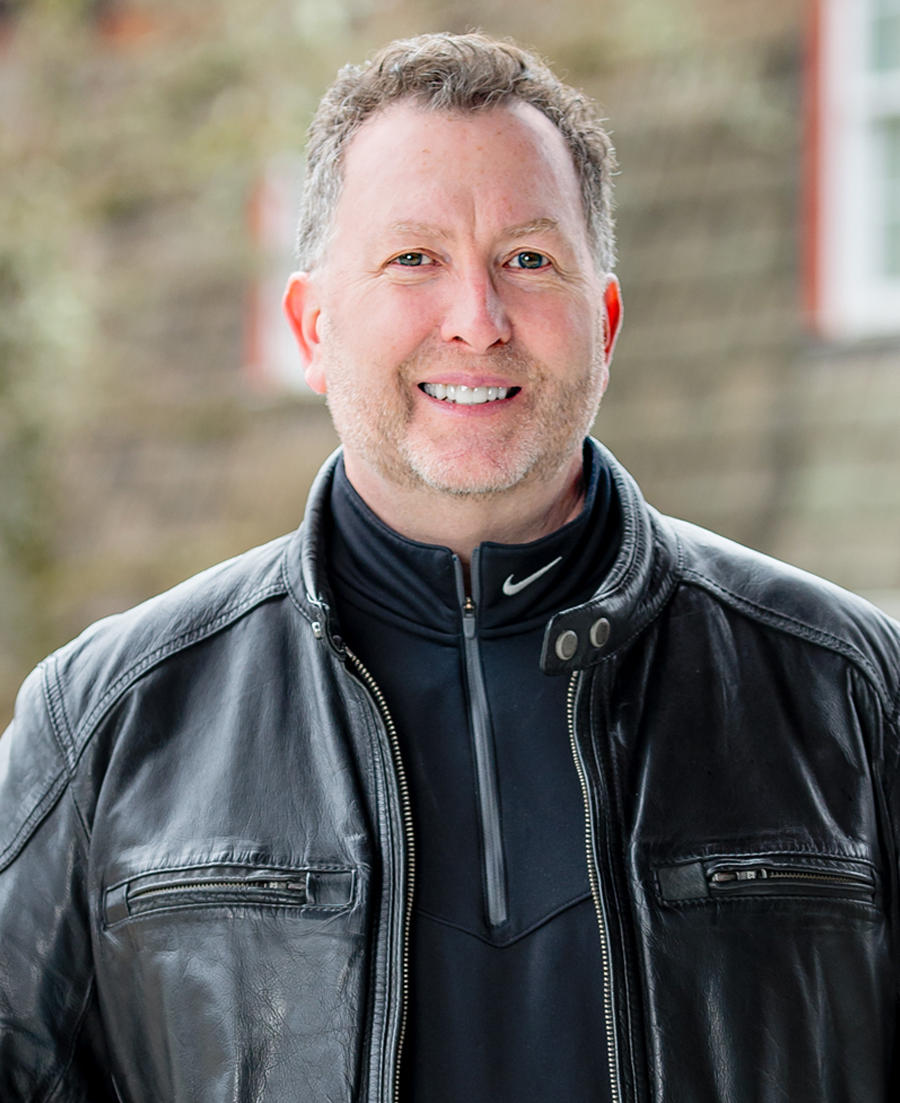 STEVE JAMISON lead pastor Eastridge Church
Steve Jamison is the Lead Pastor of Eastridge Church in Issaquah, WA, a multi-site church with two campuses in the Seattle area and one in Addis Ababa, Ethiopia. Before coming to Eastridge in 1999, Steve served for 14 years as a full time evangelist; his travels have taken him into 37 nations on six continents. Steve is a member of the International Media Ministries Board (Madrid, Spain) and Convoy of Hope National Pastors' Committee. He previously served as a member of the Assemblies of God World Missions Board. He is the co-founder of Jammin' Against the Darkness, an evangelistic outreach featuring NBA-style hoops, award-winning music and the message of Jesus Christ. He has led Jammin' in some of America's premier venues including two events in Madison Square Garden, the Verizon Center, and Safeco Field. Jammin' has seen thousands of people make commitments to Christ and events have been broadcast worldwide. Steve's speaking schedule takes him to a variety of audiences each year ranging from professional sports athletes, business and government leaders, and people building their lives and families. He is a graduate of Northwest University where he earned his undergraduate degree and a Masters in missional leadership. Steve and his wife Cheryl have three adult children and make their home in Sammamish, WA.
ROB KETTERLING lead pastor River Valley Church
Rob Ketterling is the founding and lead pastor of River Valley Church, a vibrant and generous church committed to leveraging the strength of a local church for the sake of global Church empowerment. With 10,000 people attending each weekend at more than 24 worship experiences at 9 campuses across the Minneapolis/St. Paul metro area, River Valley is a local church discovering new avenues to equip and expand the Kingdom of God around the world. Launched in 1995, River Valley Church gives more than $5 million annually to missions. The River Valley Network strengthens 475 churches with leadership and worship resources, children's and youth curriculum, and an annual conference.
Rob has a "connect-the-dots" teaching style, allowing his audience to take practical steps in their journey no matter where they are. He is a compelling visionary, inspiring people to live an authentic, life changing relationship with Jesus. His ministry journey over the last 30 years has equipped him to challenge and encourage leaders to take their influence to the next level. He is the author of several books including Change Before You Have To, Fix it!, and Front-Row Leadership. He currently serves on several organizational boards including the Lead Team of the Association of Related Churches (ARC) and the Church Multiplication Network (CMN), as well as on the Executive Presbytery for the Assemblies of God USA. 
Rob loves traveling, golf and enjoying time with his wife Becca, and their two sons, Connor and Logan, and a daughter-in-law, Logan's wife Mikayla.
ONE DAY CONFERENCE PRESENTERS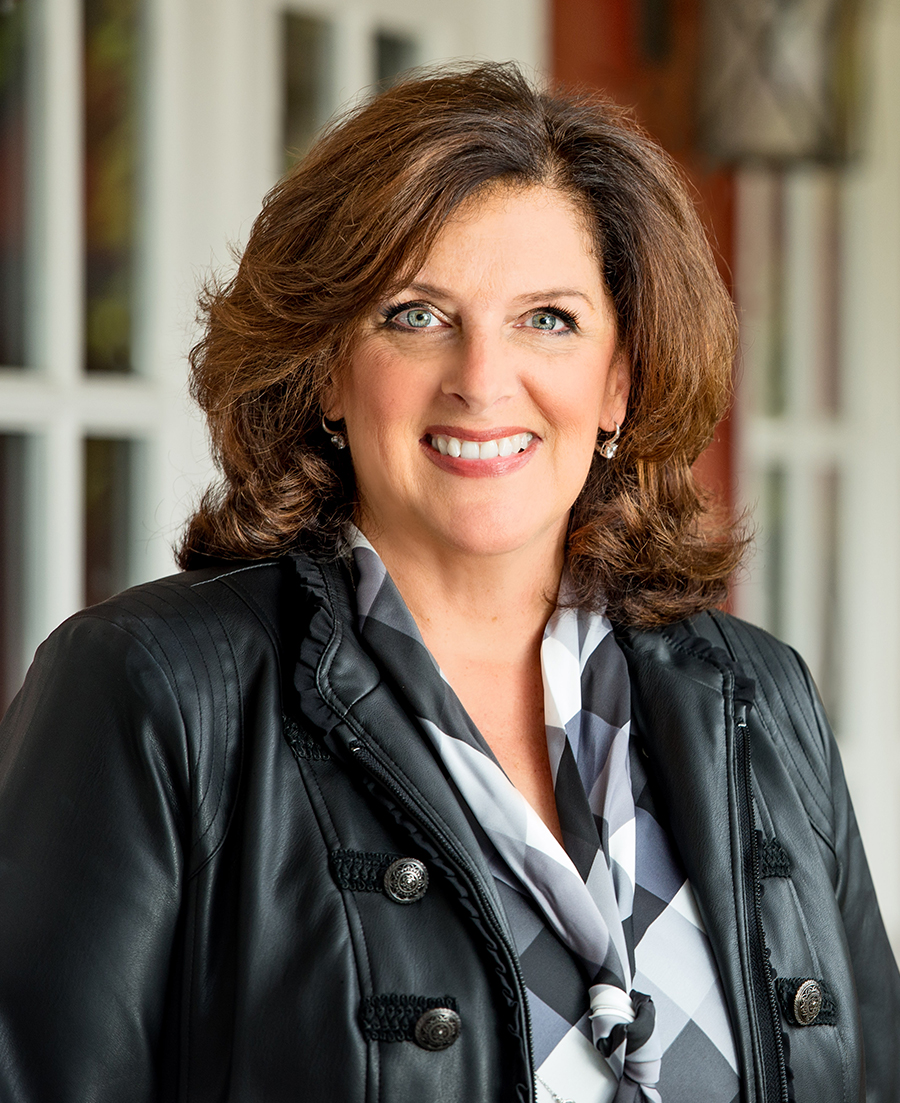 CHERYL JAMISON Eastridge Church
With more than three decades of ministry leadership experience, Cheryl Jamison has served with a call to lead women to live up to their full potential as women with passion, purpose and practical faith. Married for 38 years to her husband Steve Jamison, they serve Eastridge Church in Issaquah, Washington as Lead Pastors in ministry that spans from "The I-90 corridor to the ends of the Earth." Currently she serves on the Executive Team of Eastridge Church overseeing Culture and DNA, and leading Women's Ministries. In this role Cheryl has led the women through many areas of spiritual growth and discipline, intentionally creating a climate of grace that calls women to want to be more, to accomplish more, and to develop a deep and mature life of faith. In addition to her role at Eastridge Church she serves on the governance board of Convoy of Hope; which is a faith-based, international, humanitarian-relief organization. Cheryl holds ministry credentials through The General Council of the Assemblies of God. Her titles of wife, mother and grandmother are a special joy to her. Her greatest strengths are the combination of humor, grace, truth and God's Word that will challenge and encourage the hearts others. Cheryl's consistency is one of the greatest gifts she brings to the ministry team at Eastridge and is something that she places a high priority on—consistency as a wife, mother, grandmother, employee and most importantly woman of God. If you were to ask her what she loves the most about being a leader in ministry she would answer, "To celebrate the wins with others as they discover the truth about who they are in Christ, and how they are called to grow more every day."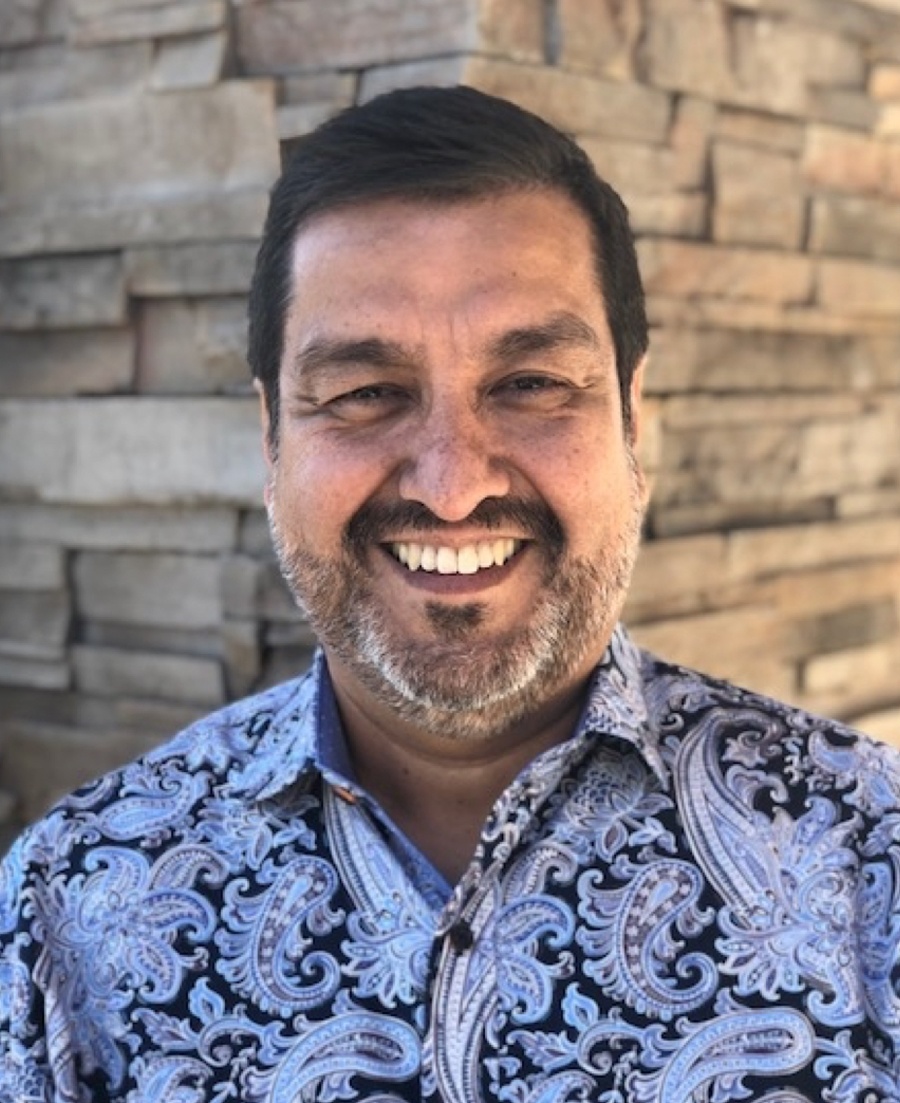 ANDY ROSAS Riverview Community Church
Andy Rosas has pastored for over 30 years and is currently the Lead Pastor at Riverview Community Church in Kent, Washington. Before joining Riverview in June of 2013, Andy served as the Executive Pastor at Eastridge Church in Issaquah WA. He served as Lead Pastor in Sumner, Washington prior to that. Andy has a Bachelor of Arts in Biblical Literature from Northwest University. With a strong passion for connection in the community, Andy also serves on the Board of Directors of Bread of Bread of Life Mission in Seattle and is a commissioner for the City of Kent Human Service Commission. He also has a passion for other churches and pastors and serves as a Region Leader (Executive Presbyter) for the Northwest Ministry Network. Andy is a northwest native, born and raised in Seattle.  He and his wife, Colleen, live in Federal Way, Washington. Both Andy and Colleen possess a great passion for people and a strong desire to see individuals and families changed by the dynamic message of Jesus Christ.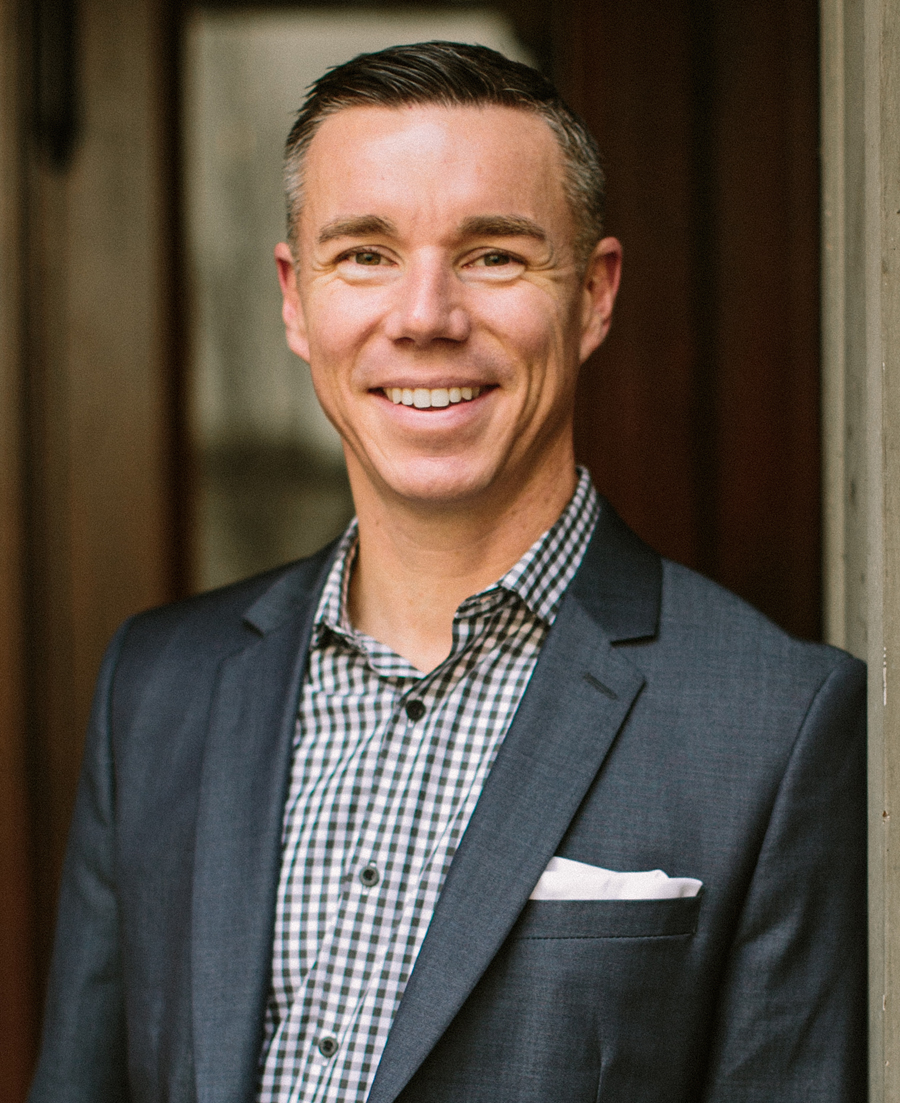 TYLER SOLLIE Life Center
Tyler Sollie is the lead pastor of Life Center, a multisite church in Tacoma, WA. His passion is to help people KNOW JESUS and MAKE HIM KNOWN. Tyler was born and raised in Tacoma. After completing degrees in Youth Ministry and Biblical Studies at Northwest University, he and Amber served as youth pastors at Eastridge Church in Issaquah, WA, Executive Pastor at Stone Church located in Yakima, WA and as the Network Youth Directors for the Northwest Ministry Network of the Assemblies of God. Tyler and his wife, Amber, have 3 children and have also been involved with foster care. He loves good coffee, cycling, running and writing. Tyler blogs at www.tylersollie.com.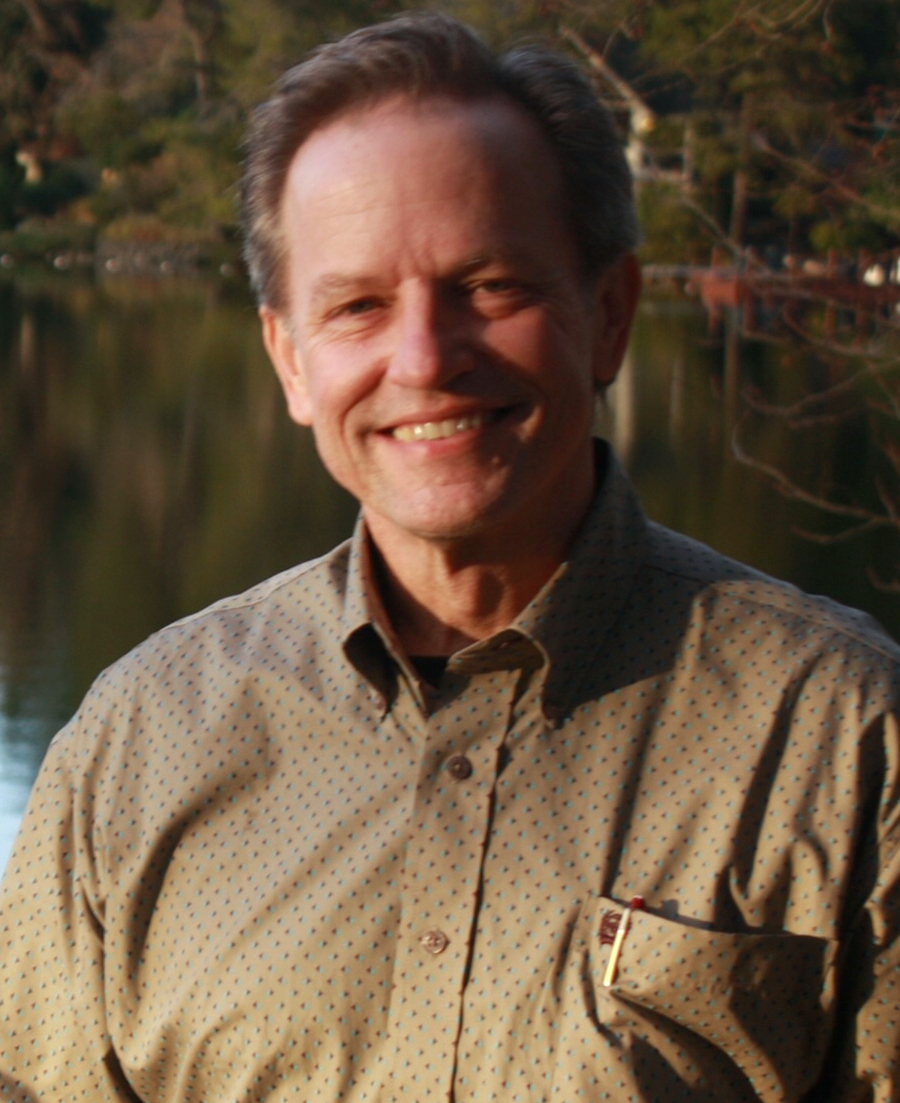 DOUG CHASE Eastridge Church
Doug has enjoyed a progressive career in the Fortune 50 corporate aerospace, automotive and tech sectors, entrepreneurial, megachurch operations leadership, and faith-based retreat business serving 30,000 guests per year. This combined experience has given him unique insights into the bottom line benefits of mission alignment / staff engagement in the operations of nonprofit environments. Doug enjoys using this experience to help lead organizations and teams to focused mission alignment, growth and success. As he transitioned from the corporate life to ventures focused on making a difference in lives and communities, Doug discovered great opportunities to lead with a positive social impact by applying entrepreneurial qualities, business operations, Lean, Six Sigma, and project management skills in mission driven environments. Doug and his wife, Pauline, enjoy hiking, riding bikes, playing with cars (family hobby) and most of all, the journey of a life following Jesus.
TIM CRUICKSHANK Navy SEAL (retired)
Tim Cruickshank is a former US Navy SEAL. Honorably serving his country for 25 years and retiring at the rank of Lieutenant Commander. Tim enlisted in the United States Navy in 1990, graduated Boot Camp in Orlando, Florida, attended Hospitalman "A" School in Great Lakes, Illinois and then graduated from Basic Underwater Demolition SEAL training, BUD/S class (182) in July 1992.Upon completion of training at the Joint Special Operations Medical Training Center (18 Delta) Fort Sam Houston, TX, he was assigned to SEAL Team 8 in Little Creek, Virginia as a SEAL Corpsman. After completing several EUCOM/CENTCOM deployments covering the Middle East and Africa, he was re-assigned to Naval Special Warfare Center, Coronado, CA as a SEAL instructor.After America was attacked on 9/11, Tim completed several more CENTCOM deployments to Iraq and Afghanistan in support of the Global War on Terrorism. Tim has served in various capacities worldwide, including time at the Pentagon, Liaison to NATO Special Operations HQ in Brussels Belgium, Naval Special Warfare Unit Two Stuttgart, Germany and Officer in Charge/ Navy Dean, Joint Special Operations Medical Training Center, Fort Bragg, North Carolina. These duty stations included moving his wife and three children over 17 times during his career. Since relocating back to the state of Washington four years ago, Tim, his wife, and their three children have been members of Eastridge Church. His personal awards include the Bronze Star with Valor, (2) Meritorious Service Medals (5) Navy and Marine Corps Commendation Medals and various campaign medals and unit citations.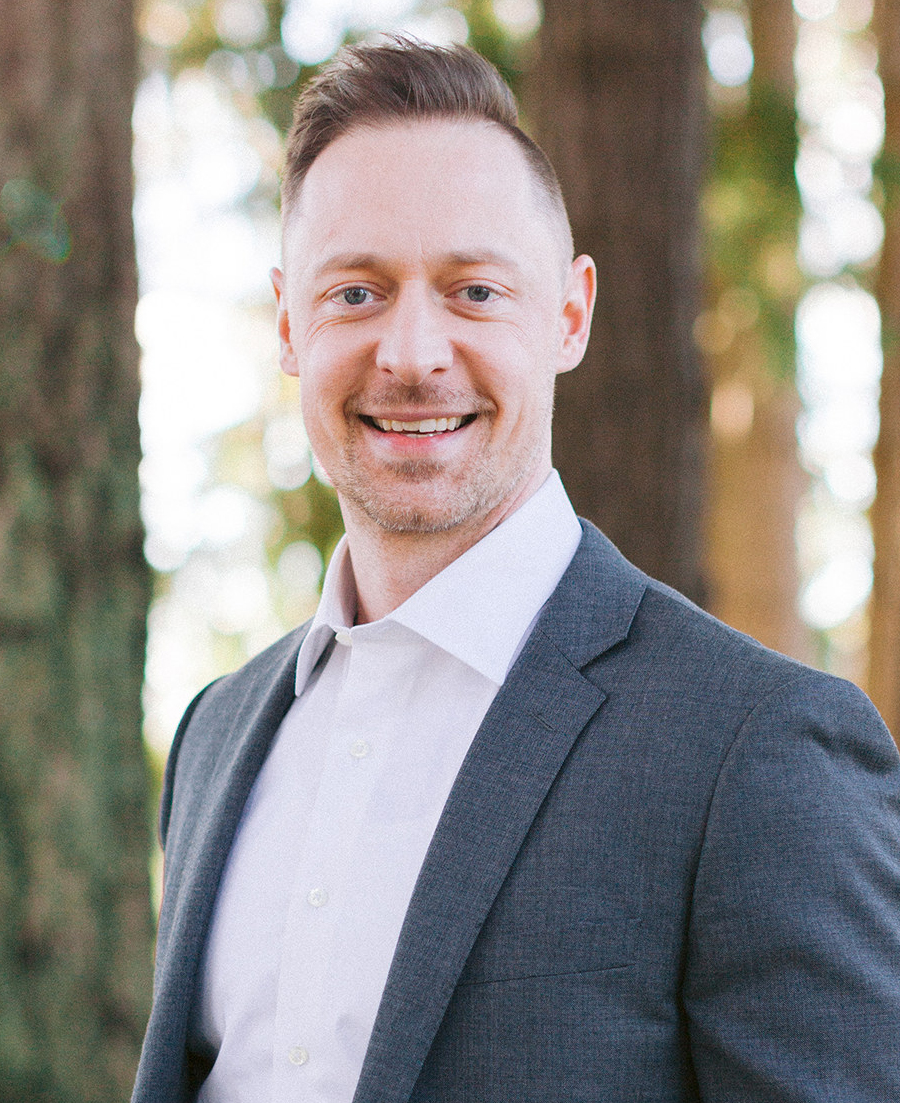 AARON HAGER Pacific Office Automation
Aaron Hager is the Sales and Development Manager at Pacific Office Automation where he has worked for the past 18 years in IT services, software and office technology. He is the Chairman of the Board for The Sophia Way, a nonprofit serving homeless women in King County with emergency shelter to permanent housing. He is also the Chairman of the Board for Providence Heights, a new nonprofit serving homeless women and children. Aaron is an adjunct professor at Northwest University and owner of Corsair Consulting, which specializes in executive coaching, sales training, organizational development, and employee selection and retention. Aaron and his wife have four children and enjoy serving on various ministry teams at Eastridge.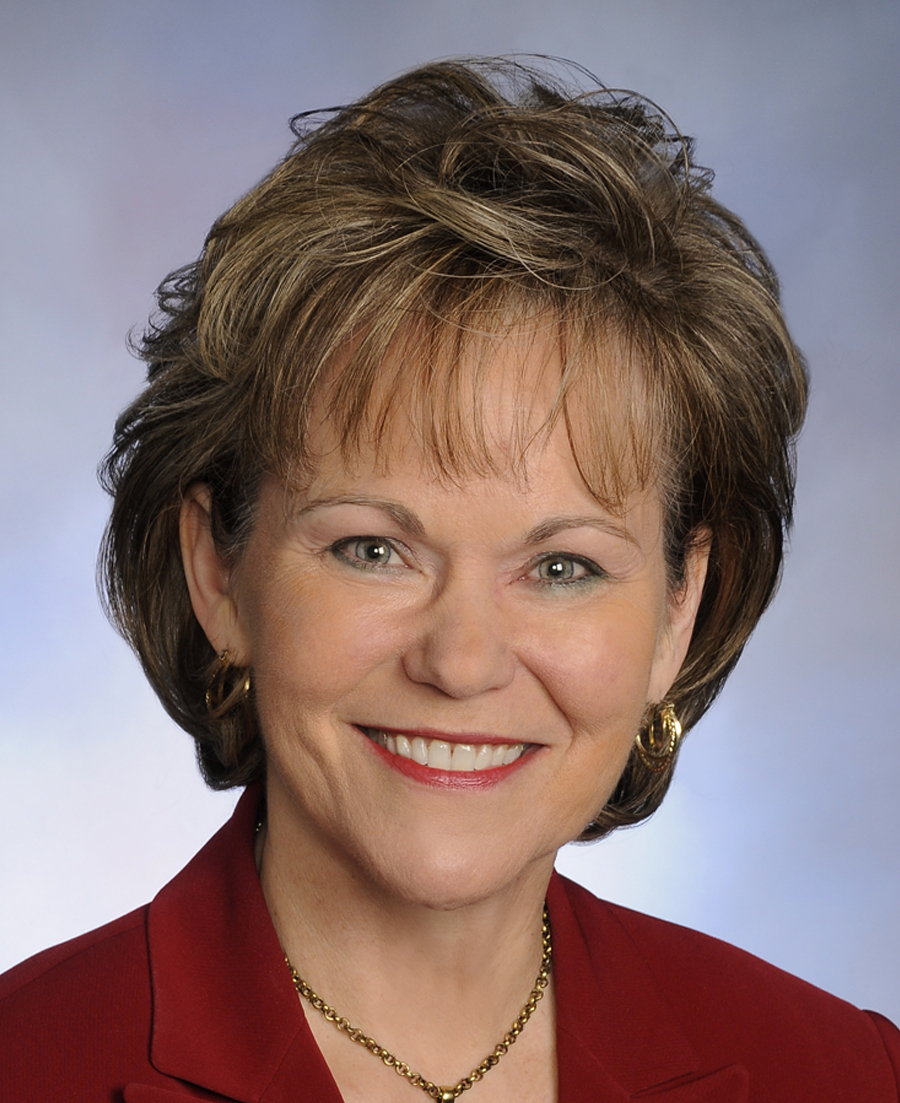 KATHY LAMBERT King County Council
Councilmember Kathy Lambert represents District 3, the largest of the nine council districts, encompassing nearly half the area of the County.Some of Kathy's passions include working with the juvenile justice system in programs to keep kids out of the legal system, protecting the survivors of domestic violence and working to ensure that government is both efficient and effective. Kathy was honored in 2013 by the United Way of King County as Outstanding Public Official of the Year for her work with Safe Place, by the Zonta Club of East King County for her leadership on the prevention of domestic violence, and by King County as a Technology Champion. Prior to serving on the King County Council, Kathy was a State Representative from the 45th District for seven years. She received her BA and her teaching credential from the University of Washington. Kathy taught school for sixteen years and is also a published poet and author of a children's book about the life of Dr. Martin Luther King, Jr. Kathy enjoys traveling, writing and being a grandmother.
LISA LANGHOFF Nordstrom
Lisa Langhoff is National Retail Director (Women's) at Nordstrom. While still attending college, Langhoff was drawn to Nordstrom because of their customer first culture, as well as the supportive environment to grow and lead your own career. She has held many jobs within the organization including, sales person, Department Manager, Regional Merchandiser, Store Manager (8 Years), National Stylist/Customer Relationship Director and National Retail Director. As Retail Director, Langhoff works with the merchant teams to develop and drive strategic divisional strategies by communicating and leading through 19 regional Divisional Merchandisers across the U.S. and Canada for all of the women's apparel businesses. Their goal as a team is to acquire and develop top talent, improve and communicate product white space and opportunities, and deliver world class experience through presentation. Langhoff was raised in a secular home and became a Christian 11 years old in a small Baptist Church in Lake Tahoe. At 17 she took a missions trip to Atlanta, CA to work as hospitality for the 1996 Summer Olympics and there realized her gift of evangelism. Langhoff graduated with a degree in Fashion Merchandising from FIDM and where she discovered her real love for retail and fashion. Langhoff and her husband, Mike, live in West Seattle and have two children, Micah and Michaela.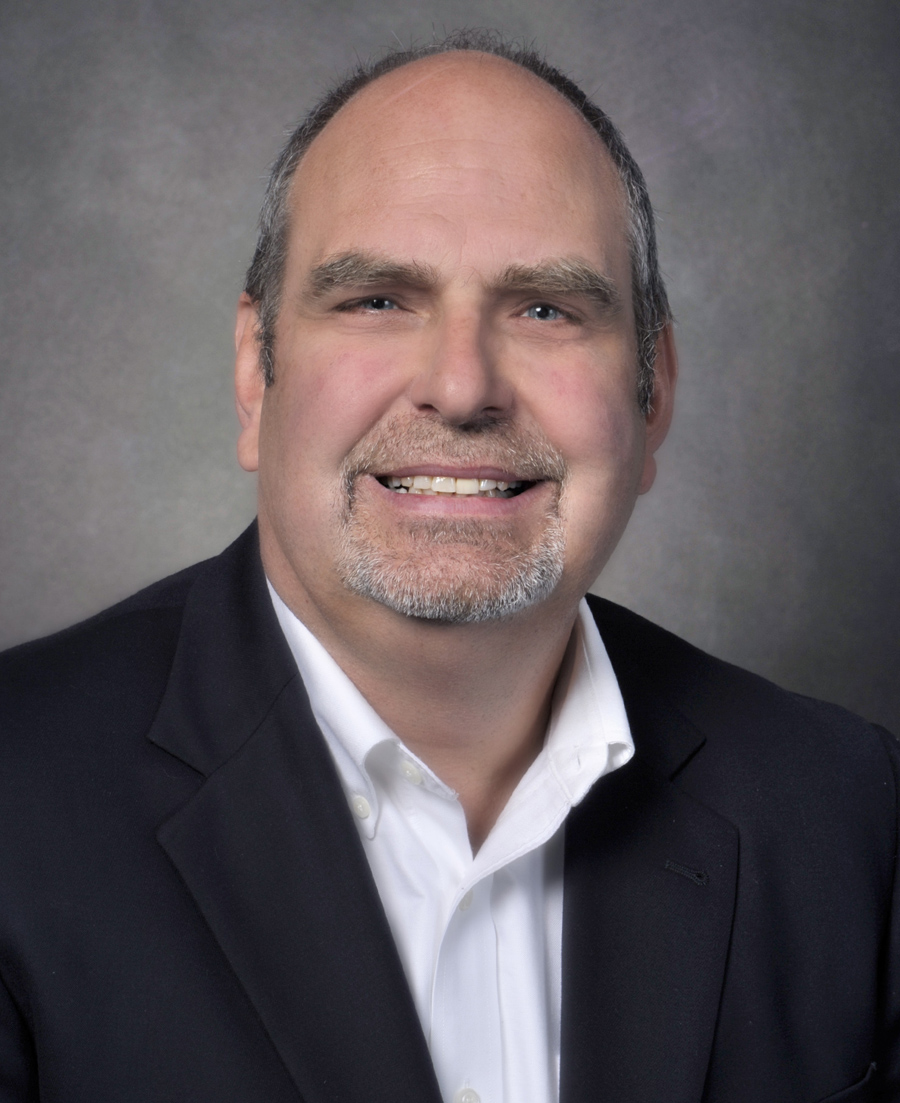 DON MOTTAZ Boeing (retired)
Don is the Retired Director for Boeing Commercial Airplanes (BCA) Production Programs Support for Boeing Research and Technology (BR&T). In this assignment he lead teams of engineers and technicians with responsibility for the implementation and support of new materials and technologies used in building Boeing Commercial Airplanes.vPrior assignment, Don held positions with BR&T leading teams implementing robotic and automation solutions across the Boeing Company.
Don was born in California and grew up in Eastern Washington. He has a Bachelor of Science in Chemical Engineering and an MBA from the University of Washington in Seattle. Don and his wife Sheri have 6 mostly grown children; they live southeast of Seattle on Tiger Mountain, in a house they built 30 years ago. Don and Sheri have attended Eastridge Church for 26 years; during that time Don has served many places, he currently leads the Missions Committee, and serves on the Church Board, Sheri (his wife) serves as a table hostess for the Woman's Bible study and on the cooking committee for Savor the Season.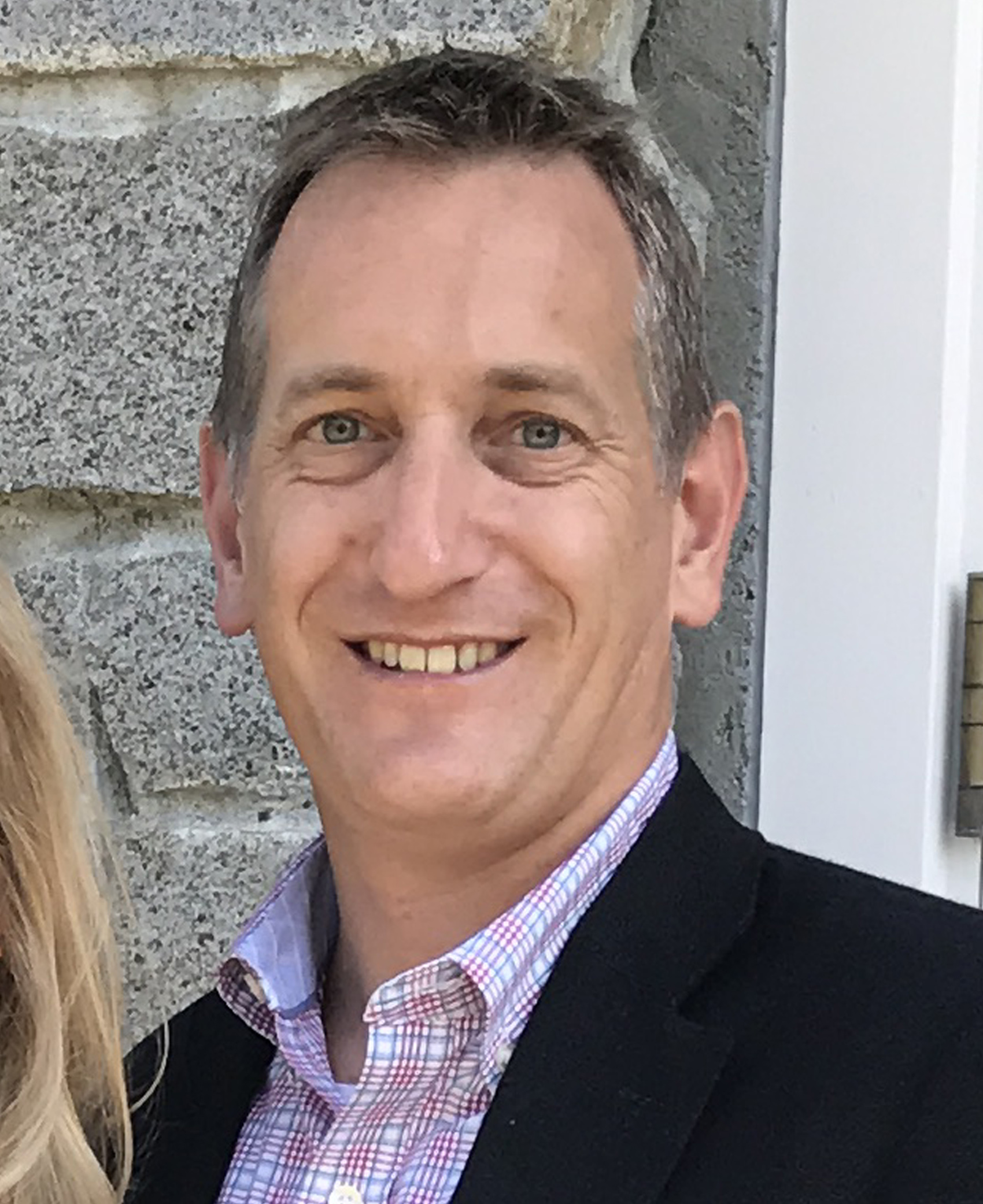 KELLY PRANGHOFER Microsoft
Kelly is a Principal Software Engineering Manager at Microsoft, where he has spent almost 20 years working across a range of positions. In his current role, he has responsibility for an engineering team working on Microsoft Intune – Microsoft's cloud-based device and application management service for enterprises. These accountabilities include data and telemetry management, service release and deployment, live site operations, compliance, privacy, and security. Kelly and his team are also responsible for the management of Microsoft's own internal 400,000+ PCs and mobile devices. In previous roles at the company he oversaw design, development, and operations of a variety of internal applications supporting Microsoft's Finance, Tax, and HR divisions, with a particular focus on data warehousing and business intelligence. Prior to Microsoft, Kelly worked for Accenture Consulting. Kelly is a native of the Pacific Northwest and has a BBA in International Business from Pacific Lutheran University. Kelly has attended Eastridge Church since 2001 and currently serves on the Board of Deacons as Treasurer. He and his wife Kasie have 3 children (16, 14, and 10).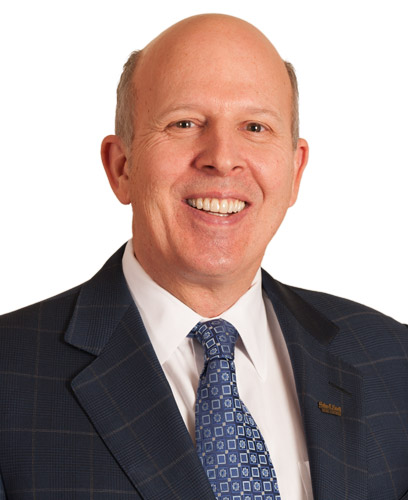 LENNOX SCOTT John L. Scott Real Estate
Lennox Scott is the third-generation Chairman and CEO of John L. Scott Real Estate founded in 1931 by his grandfather in Seattle. Lennox is nationally recognized in the 2019 Swanepoel Power 200 as the 26th most powerful person in the U.S. residential real estate brokerage industry. John L. Scott Real Estate is currently celebrating its 88thyear of innovation and success. With over 110 offices and more than 3,000 broker associates in the states of Washington, Oregon, Idaho, and now in California, the company has grown to become one of the top 20 residential real estate brands in the nation. Annually, John L. Scott closes nearly 34,000 transactions, totaling more than $14 billion in sales volume.
JERE STILLE Boeing
Jere Stille is senior executive finance director of the 787 program and chief financial officer of Boeing South Carolina. In this role, he leads the financial operations team that supports the program that designs, builds and delivers the 787 Dreamliner family of airplanes. He oversees the execution of financial operational program priorities and long-term financial strategy for the 787 production system. As the chief financial officer for Boeing South Carolina, he also has financial leadership responsibility for Boeing's South Carolina (BSC) facilities in North Charleston. 
BSC stretches across two campuses. The airport campus is home to 787 Aftbody and Midbody Operations, 787 Final Assembly and Delivery operations, and the Engineering Design Center and IT Centers. The north campus includes the Interiors Responsibility Center South Carolina, Propulsion South Carolina and a Research and Technology Center. 
Previously, as executive financial operations director of the Boeing 787 Program from 2015 to 2019 Jere was responsible for leading the team across Everett WA and Charleston SC that managed the operational costs of the 787 program. 
During 2014 to 2015, Jere was senior manager of finance for Boeing's Flight Services business unit operating in 14 countries. He led the FP&A and Financial Operations organization, focused on lowering operational costs across global sites, developed KPI operational dashboards with real-time financial data, and achieved an all-time record of profitability for Flight Services. 
From 2011 to 2014, he was senior manager of International Finance Strategy for Boeing's Shared Services Group. By analyzing transactional work across 42 international operations and conducting studies to identify three optimal global transaction centers, he established standardized F&A processes for 130 international entities. 
Between 2007 and 2011, Jere worked as Boeing's senior manager for financial operations, corporate Human Resources & Administration, with responsibility for planning and reporting across centrally managed costs. In this role, he developed automated tools eliminating manual transactions, crafted strategies that reduced operational costs and achieved company-wide cost reductions of more than 8%. 
Earlier in his career, Stille held finance and accounting positions of progressive responsibility in BDS and SSG. Stille joined Boeing in 1998. He holds a Bachelor of Science in Finance from Chapman University, along with an MBA in Finance from Pepperdine and completed his General Management executive development program at Harvard Business School. 
Outside of his professional life, Jere serves on the board for Eastridge church, supports local community outreach initiatives and as a survivor he volunteers as a one-on-one cancer support mentor through Imerman Angles, a non-profit organization. Jere enjoys an active family life with his wife and two children; he is also a black belt in martial arts, a fitness enthusiast, and an avid runner, swimmer and biker. 
INSPIRE ONE-DAY CONFERENCE
Take your life and leadership to new levels and learn from America's leading voices in leadership, culture and ministry during this one-day leadership conference featuring our entire speaker line-up. Whether you're a pastor, church leader, business person or stay at home parent, the leadership principles and spiritual insights you'll learn during this conference will empower you to do more and be more right where you are. (Check with your employer about getting leadership training credit for attending this conference.) Hear from River Valley Church pastor Rob Ketterling, take in panels with leading pastors and top-level business leaders, breakout sessions and more!
EARLY REGISTRATION:
January 1, 2019-February 17, 2019 Individuals: $20 per person Eastridge members & regular attenders: $10 per person Groups 10+ people: $190 total
REGULAR REGISTRATION:
February 18, 2019-March 13, 2019 Individuals: $25 per person Eastridge members & regular attenders: $15 per person Groups 10+ people: $240 total
DAY OF EVENT REGISTRATION:
March 14, 2019 Individuals: $35 per person Eastridge members & regular attenders: $20 per person Groups 10+ people: $340 total
Please note, there is no childcare provided during the One Day. Children's ministry is available during all other services.
You may be thinking, "Why is this conference so inexpensive?" We believe that everyone can benefit from hearing this caliber of speaker and have done our best to keep the cost accessible to everyone! Where you may pay hundreds of dollars for other conferences of this magnitude, we are charging just our hard costs for the day.
ONE DAY SCHEDULE
8:00am :: One Day begins
Morning keynote speakers
Crucial Conversations
Breakout Sessions
Lunch
Crucial Conversations
Breakout Sessions
Afternoon keynote speaker
4:30pm :: One Day closes
*Schedule subject to change
Join us for Inspire Night with Rob Ketterling and Eastridge Worship! This evening service is your chance to go all-in with your pursuit of chasing after all that God has for your life. Come and be challenged to be more of an influence in the community and to this generation with the culture of Christ!
Join us as we come together as the family of Eastridge for a night of vision and outpouring. Denny Duron (Shreveport Community Church) will be our guest for the evening. You will be inspired as Pastor Steve shares God's vision for our church's next step, which will bring historical breakthrough for our church community. Your kids will enjoy a vision night of their own in KidZone!
EVENING INCLUDES:
Dinner & dessert
Worship
Vision message
Special surprises
TICKETS:
Adults and youth (6th grade and older): $5 per person
Default table assignment is for best available. Specific table selection available if purchasing on a computer or full-site mobile version. Table selection not available through standard mobile site or app.
Kids (birth-5th grade): Free
At the end of your registration process you'll find an opportunity to register your children birth-5th grade.
FUELING THE VISION OF EASTRIDGE
The conference will conclude with a great celebration on March 16-17, 2019. As we have for the past number of years we will bring our best gift to the Lord to help fuel our vision to reach this generation with the love and hope of Christ as we "Live Inspired."  
SERVICE DETAILS & CHILDREN'S PROGRAM
Inspire Night is free! Service will begin at 7 pm and will release at 8:30 pm. Your children will be treated to an amazing full children's program in the kid's auditorium. Please note that there is no childcare provided during March 14 Inspire One-Day Conference.