 Due to continued reports of cases of Coronavirus (Covid-19) in Washington State, we are making the decision to postpone ALL of our Inspire Week events. Watch Pastor Steve's video about this decision here.
Our desire is to make wise decisions that support you and your families in making the safest choices possible. The health of our congregation and all coming in for the One Day are very important and we believe that God will continue to work great things as we make this change. The rescheduled dates are:
Inspire Night: Wednesday, May 13
One Day Conference: Thursday, May 14
Vision Banquet: Saturday, May 16
Miracle Sunday: Sunday, May 17
All previously purchased tickets will automatically be transitioned to the new dates; you do not need to take any action. If you are unable to attend, please email us, submit a refund request through Eventbrite, or call us directly (425-270-6300) by Thursday, April 30.
We sincerely apologize for any inconvenience this may cause and look forward to greeting during Inspire Week in May!
Join hundreds of others for this strategic gathering of world changers! Leading pastors and business executives from some of the largest churches and companies in the country will gather throughout the week to share practical leadership tools and faith inspiring messages. You will be challenged to view and do ministry differently. No matter your age, employer, title or volunteer role, our prayer is that this week will challenge your capacity and inspire your vision of ministry. Come expecting your faith to elevate and your vision to expand as you ask God to do something fresh in your life!
NATE RUCH lead pastor, Emmanuel
Dr. Nate Ruch is the lead pastor of Emmanuel, a multi-ethnic, multi-site church in the metro area of Minneapolis. Nate has a history of providing leadership in higher education, faith and civic arenas. Nate has earned a doctoral degree from the Assemblies of God Theological Seminary, and previous to serving as the lead pastor of Emmanuel, he worked at North Central University for ten years as a Vice President. Prior to NCU he served for ten years as the Youth Pastor at Emmanuel. His life mission is to inspire and guide people to live out God's design. Specifically, this mission can be seen in his doctoral dissertation, which is focused on the succession of leaders in churches and organizations. Developing what he calls "future-ready leaders", is possible when current leaders intentionally develop every level of leader. Nate and his wife, Jodi, have been married since 1994 and have four incredible sons, David, Jeff, Tim, and Josiah.
Join us for Inspire Night featuring Nate Ruch, lead pastor of Emmanuel in the Minneapolis area. This evening service is your chance to go all-in with your pursuit of chasing after all that God has for your life. Come and be challenged to be more of an influence in the community and to this generation with the culture of Christ!
INSPIRING LEADERS, TEAMS & DREAMS
Take your life and leadership to new levels and learn from America's leading voices in leadership, culture and ministry during this one day leadership conference. Whether you're a pastor, church leader, business person or stay at home parent, the leadership principles and spiritual insights you'll learn during this conference will empower you to do more and be more right where you are. Hear from Calvary Church pastor Randal Ross, take in panels with leading pastors and top-level business leaders, breakout sessions and more!
EARLY REGISTRATION:
(through Feb 16, 2020)
Individuals:
$20 per person
Eastridge member:
$10 per person
Groups 10+ people:
$190 total. (Contact us to register.)
REGULAR REGISTRATION:
(Feb 17- May 13, 2020)
Individual registration:
$25 per person
Eastridge member:
$15 per person
Groups 10+ people:
$240 total. (Contact us to register.)
DAY OF EVENT
REGISTRATION:
(May 14, 2020)
Individual registration:
$35 per person
Eastridge member:
$20 per person
Groups 10+ people:
$340 total. (Contact us to register.)
Please note, there is no childcare provided during the One Day. Children's ministry is available during all other services.
You may be thinking, "Why is this conference so inexpensive?" We believe that everyone can benefit from hearing this caliber of speaker and have done our best to keep the cost accessible to everyone! Where you may pay hundreds of dollars for other conferences of this magnitude, we are charging just our hard costs for the day.
ONE DAY SCHEDULE
8:00am :: One Day begins
Morning keynote speakers
Crucial Conversations
Breakout Sessions
Lunch
Crucial Conversations
Breakout Sessions
Afternoon keynote speaker
4:30pm :: One Day closes
*Schedule subject to change
STEVE JAMISON lead pastor Eastridge Church
Steve Jamison is the Lead Pastor of Eastridge Church in Issaquah, WA, a multi-site church with two campuses in the Seattle area and one in Addis Ababa, Ethiopia. Before coming to Eastridge in 1999, Steve served for 14 years as a full time evangelist; his travels have taken him into 37 nations on six continents. Steve is a member of the International Media Ministries Board (Madrid, Spain) and Convoy of Hope National Pastors' Committee. He previously served as a member of the Assemblies of God World Missions Board. He is the co-founder of Jammin' Against the Darkness, an evangelistic outreach featuring NBA-style hoops, award-winning music and the message of Jesus Christ. He has led Jammin' in some of America's premier venues including two events in Madison Square Garden, the Verizon Center, and Safeco Field. Jammin' has seen thousands of people make commitments to Christ and events have been broadcast worldwide. Steve's speaking schedule takes him to a variety of audiences each year ranging from professional sports athletes, business and government leaders, and people building their lives and families. He is a graduate of Northwest University where he earned his undergraduate degree and a Masters in missional leadership. Steve and his wife Cheryl have three adult children and make their home in Sammamish, WA.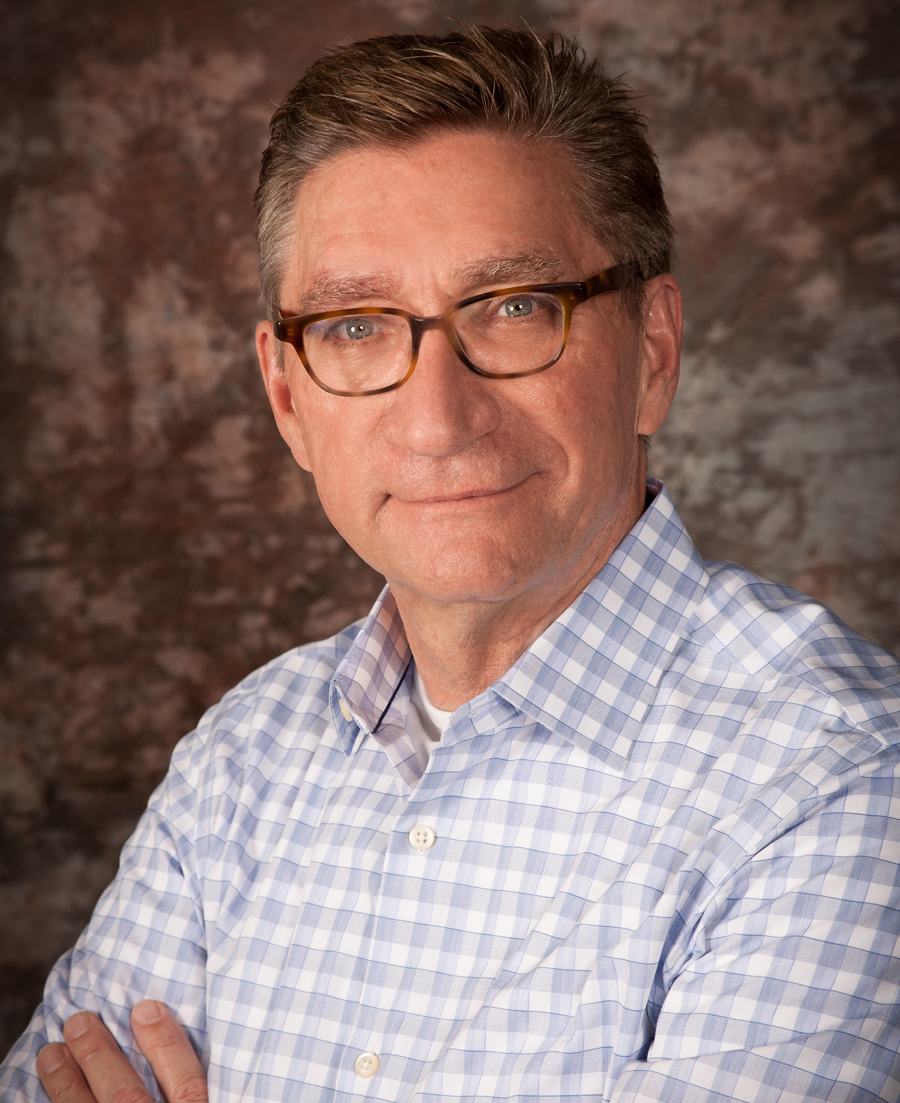 RANDAL ROSS pastor Calvary Chapel
Leader. Driver. Teacher. After 35 years of pastoring effective and life-giving churches, Randal Ross has become known for stimulating growth and inspiring excellence—all while still caring for the needs of the individual. In 2020, Randal began a new season of his ministry career to focus on mentoring and developing leaders for today's generation. 
Most recently, Randal was the senior pastor of Calvary Church in Naperville, Illinois, for 20 years. Under his leadership, the church expanded into several campuses, almost tripled in attendance, and became a wonderfully diverse place where people of all cultures worshipped together. Randal now serves as "pastor emeritus" at Calvary Church.
Randal also travels throughout the world as a keynote speaker at universities and conferences, lecturing on conflict resolution, leadership development, and team building. He also consults with executives and leading managers. He has authored several books, including "Seven Habits of Winning Relationships," "Tapping the Power of Your Emotions," "Not Without My Children," "The Next Seven Great Events of the Future," "From the Cross to Eternity," and "Redefine: Life God's Way."
Randal Ross' university schooling includes Indiana University of Pennsylvania and Ohio State University in Clinical Psychology. He graduated with a BA in Theology from Central Bible College in Springfield, Missouri. His postgraduate work was at Oral Roberts University and Fuller Seminary. Randal Ross and his wife, Andrea, live in Naperville, Illinois. They have two adult children: Matthew and Jessica.
ROB CARLSON
Bethany Christian Assembly
BRYAN CLAY
U.S. Olympic Gold Medalist
STEVE ENOS
Vision Sales & Marketing International
CAL CARPENTER
Sound Life Church
DARLENE CROWDER
Foss Maritime Company
TROY JONES
New Life Church
DEBORAH ENOS
Health and Wellness Coach
JONATHAN PEÑA
Senior Research Science Manager
Join us as we come together as the family of Eastridge for a night of vision and outpouring. Randal Ross (Calvary Chapel in Naperville, Illinois) will be our guest for the evening. You will be inspired as Pastor Steve continues to unpack Eastridge's next step with Phase Two, which will bring historical breakthrough for our church community. Your kids will enjoy a vision night of their own in KidZone!
EVENING INCLUDES:
Dinner & dessert
Worship
Vision message
Special surprises
TICKETS:
Adults and youth (6th grade and older): $5 per person
Kids (birth-5th grade): Free
At the end of your registration process you'll find an opportunity to register your children birth-5th grade.
Inspire will conclude with a great celebration on March 15, 2020. As we have for the past number of years we will bring our best gift to the Lord to help fuel our vision to reach this generation with the love and hope of Christ as we "Live Inspired."
CHILDREN'S PROGRAM
Throughout Inspire your children will be treated to an amazing children's program in the kid's auditorium! Children's programs are available for birth through 5th grade with the following exceptions:
May 14 – One Day (no childcare provided)