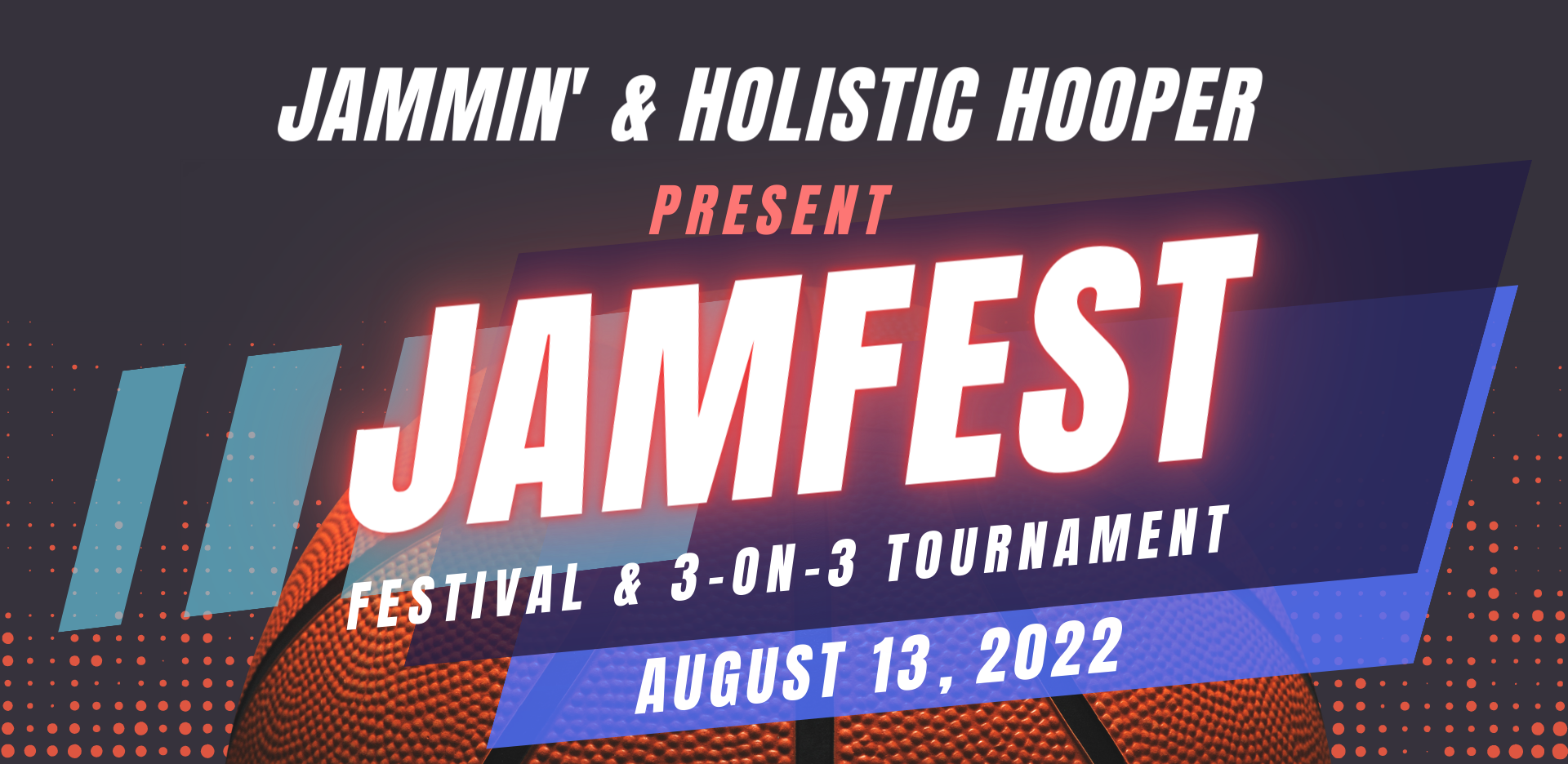 SPREAD THE WORD!
Help make Jamfest even better — by inviting your friends! Download the flyer, find graphics, sample text messages and other resources for inviting your friends and family below.
SAMPLE TEXT MESSAGES
One of the easiest ways to invite someone to Jamfest is through a personal invite. We want to make it as easy as possible for you! Copy and paste these sample text messages or draft your own and press send!
OPTION ONE
Hi there! Let's get everyone together for the 3×3 tournament at Jamfest this August! It's all ages and all skill levels, so it should be a lot of fun. There's a slam dunk contest, too! What do you think? Check it out at EastridgeToday.com/jamfest
OPTION TWO
Hey! Have you heard about Jamfest this August? It's a big 3×3 tournament and community festival with Holistic Hooper and Jammin. We should put a team together and show off our skills! What do you think? Check it out at EastridgeToday.com/jamfest
OPTION THREE
Hey! My family and I were talking the other day about fun things to do this summer and I wanted to let you know about Jamfest. I think you all would love it. We should go together! Check it out at eastridgetoday.com/jamfest and let me know.
JAMFEST SPONSOR INFO
Thank you for your interest in becoming a sponsor for Jamfest 2022! We are always looking for new sponsors to help enhance the overall experience. With so many activities and room for 30 courts, that means exposure for your company to hundreds of players, families, volunteers and people from the greater Seattle area!
THANK YOU PLATINUM SPONSORS!
LOCATION
EASTRIDGE CHURCH
24205 SE Issaquah-Fall City Rd
Issaquah, WA, 98029 US