WHAT IS EASTRIDGE LEADERSHIP SCHOOL?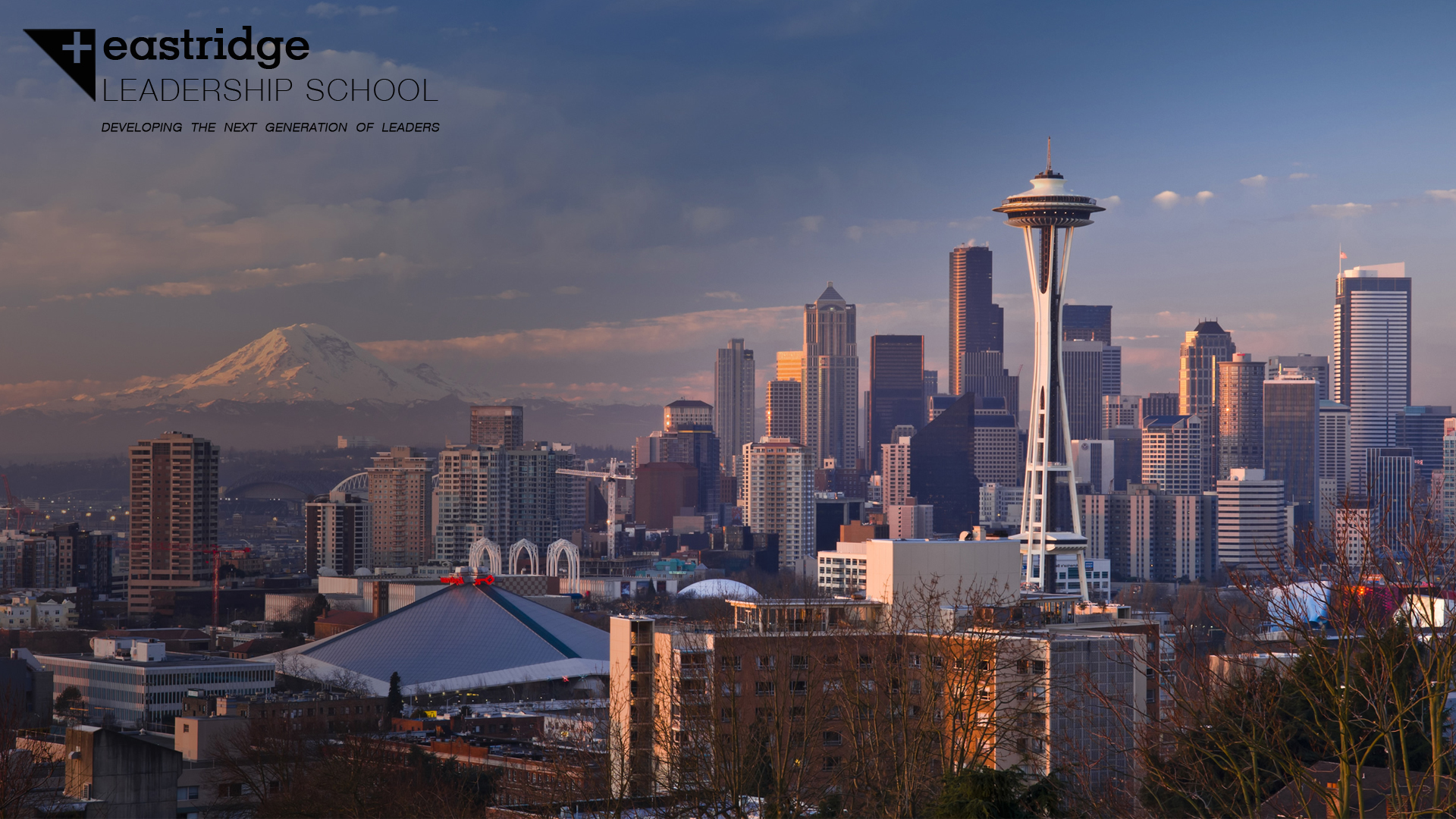 OUR PROGRAM
Eastridge Leadership School is a unique partnership between Eastridge Church and Northwest University providing the very best of both academics and church ministry.  Students are enrolled in classes through Northwest University which they take online or live at Eastridge Church.  Students will also be trained through our internship program in practical ministry by our Pastors and Staff.  Full time students can achieve an AA degree in two years.
OUR MISSION
Our mission is to develop and mentor the next generation of world changing leaders by creating an environment that promotes academic excellence and effective church ministry.
OUR PARTNERSHIP
Eastridge Leadership School is in partnership with Northwest University located in Kirkland, WA.  This strategic partner allows students to take classes from Northwest University at our Church location in Issaquah, WA.  We benefit from classes taught by Northwest University professors as well as ministry oversight from our Pastors and Staff.
ACCREDIDATION
Northwest University classes have the highest level of accreditation, the same accreditation as other major colleges and universities. This means students can earn credits that apply to the completion of NU degree's as a traditional student, online programs, or transfers to other colleges or universities.
DEGREE'S OFFERED
Certificate in Ministry Leadership
Associate in Arts
Associate in Ministry Leadership
Bachelor in Ministry Leadership
HOW MUCH DOES IT COST TO DO THE EASTRIDGE LEADERSHIP SCHOOL?
Current Tuition Rate Per Credit: $299
2018-19 Total Approximate Cost: $8,000 (Includes Eastridge Internship Costs, does not include books)
COST BROKEN DOWN (Per Year)
Northwest University Classes: $7,000
Internship Cost: $300
Eastridge Leadership School Cost: $300
If you have any questions regarding the cost of the Eastridge Leadership School please contact us.
WHAT IS INTERNSHIP?
The Eastridge Internship is a program that works in cooperation with the Eastridge Leadership School.  The Internship is designed around practical church ministry opportunities to equip individuals for life by teaching life skills, leadership development, ministry training, and spiritual growth.
One amazing benefit Eastridge Leadership School Students receive from Northwest University is 3 free credits toward their degree for every semester of their internship.  Students can earn up to 12 credits in a 2 year program.
REQUIREMENTS AND EXPECTATIONS
ACCEPTANCE REQUIREMENTS
Applicants must be at least 18 years old or completing High School
Applicants must begin the process of Eastridge Church Membership
Applicants must choose some form of post High School education (Eastridge Leadership School, University or College, or another approved form of education)

ACCEPTANCE PROCESS
1. Eastridge online application for Leadership School / Internship
2. Interview with Eastridge Leadership School Director
3. Interview with intern department Pastor
4. Acceptance by Northwest University (If applicable)
WEEKLY SCHEDULE
Wednesday 8:30AM – 9PM
Sunday 8:45AM-12:30PM
Internship runs from August 22 – July 10
* Does not include additional church events and departmental events
** Interns can expect on average to spend 15 hours each week apart of the Eastridge Internship
Adult Leadership Program
Click here for more information
CONTACT
Location: 24205 SE Issaquah Fall City RD Issaquah, WA 98029
Phone: 425-270-6300
Email: keldon.geer@eastridgetoday.com
COMPLETE AN ONLINE APPLICATION TODAY
1. Click the link below to fill out our online application form
2. Complete your FAFSA by clicking on the link below
3. Send all high school and college transcripts to Northwest University