MEET OUR
LEADERSHIP & STAFF
MEET OUR LEADERSHIP & STAFF
STEVE JAMISON
LEAD PASTOR
Steve Jamison is the Lead Pastor of Eastridge Church in Issaquah, WA, a multi-site church with two campuses in the Seattle area and one in Addis Ababa, Ethiopia. Before coming to Eastridge in 1999, Steve served for 14 years as a full time evangelist; his travels have taken him into 37 nations on six continents. Steve is a member of the International Media Ministries Board (Madrid, Spain) and Convoy of Hope National Pastors' Committee. He previously served as a member of the Assemblies of God World Missions Board. He is the co-founder of Jammin' Against the Darkness, an evangelistic outreach featuring NBA-style hoops, award-winning music and the message of Jesus Christ. He has led Jammin' in some of America's premier venues including two events in Madison Square Garden, the Verizon Center, and Safeco Field. Jammin' has seen thousands of people make commitments to Christ and events have been broadcast worldwide. Steve's speaking schedule takes him to a variety of audiences each year ranging from professional sports athletes, business and government leaders, and people building their lives and families. He is a graduate of Northwest University, where he earned his undergraduate degree and a Masters in missional leadership. Steve and his wife Cheryl have three adult children and make their home in Sammamish, WA. Email Pastor Steve Jamison.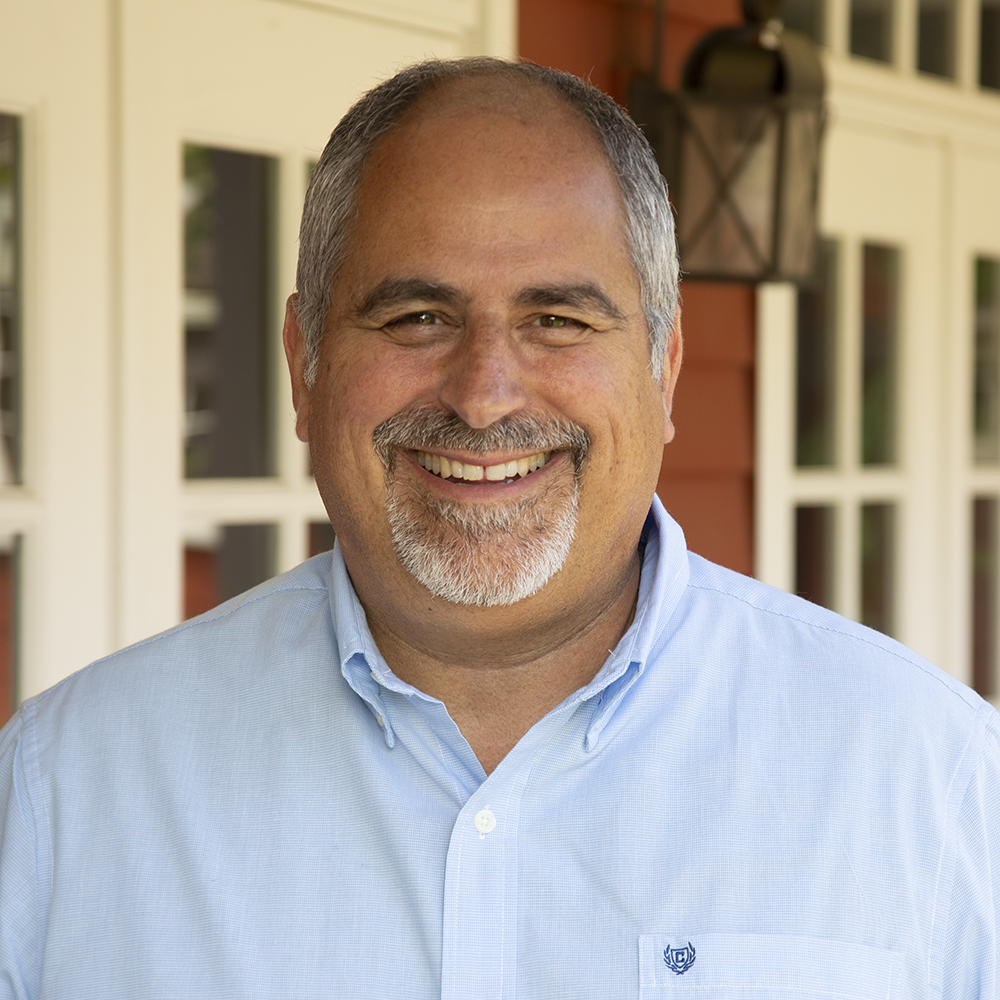 LARRY MURRELL
EXECUTIVE PASTOR
Larry Murrell has served as the Executive Pastor of Eastridge Church since July, 2012. In that role he functions as the Chief of Staff and is tasked with Ministry Development. With over 30 years of pastoral ministry experience, Larry provides mentorship and direction to all of Eastridge's Pastors and Ministry Directors. In addition, he oversees Eastridge's Global Missions ministry which financially supports nearly 150 missionaries and/or organizations and conducts 2-3 short-term missions trips a year. As part of the teaching team, he preaches and teaches on a rotating basis on all of Eastridge's campuses. He currently serves on the board of Hope Alliance for Kids which provides camp experiences to children and youth in foster care. Prior to joining the staff in 2012, Larry was a Youth Pastor in Tacoma, Washington and Eugene, Oregon, an Associate Pastor in Portland, Oregon, and a Lead Pastor in Salem, Oregon. He earned a Bachelor of Arts degree in Pastoral Ministries from Northwest University in 1983 and has been an ordained minister with the General Council of the Assemblies of God since 1987. Larry is an avid reader, loves to play golf, and recently has began running – finishing two marathons since the age of 48. He and his wife, Lisette, live in North Bend, WA, and have two adult children and two grandchildren. Email Pastor Larry Murrell.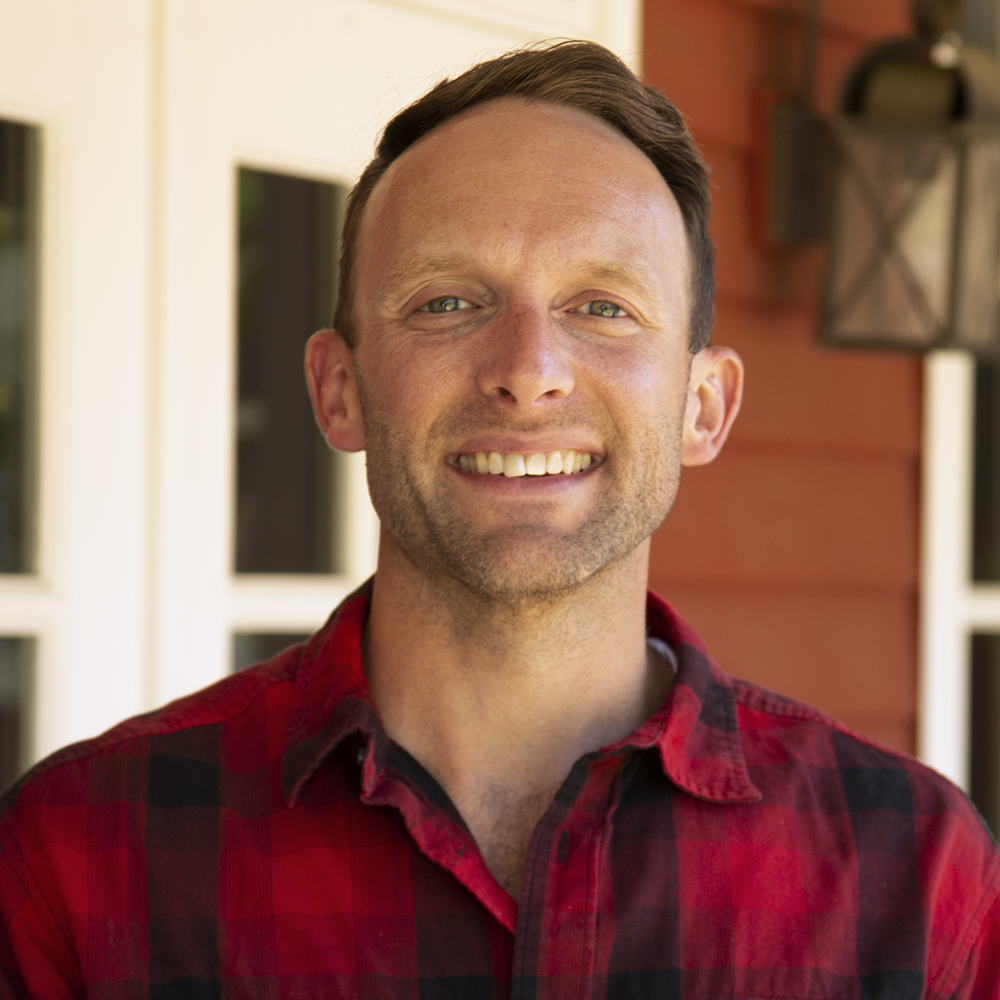 JOSH JAMISON
ASSOCIATE LEAD PASTOR & YOUTH PASTOR
Josh Jamison is the Associate Lead Pastor and Student Ministries Pastor at Eastridge, where he and his wife, Carrie, serve our students through a variety of programs and outreach opportunities. He graduated from Northwest University in 2006, with his Bachelor's in Pastoral Ministry and a Minor in Communication and Preaching and joined the Eastridge team following graduation. Josh graduated in 2021 with a Master of Arts in Ministerial Leadership from Southeastern University. Josh and Carrie are the parents of two young boys. His passions include preaching, teaching, evangelism, and basketball! Email Pastor Josh Jamison.

DOUG CHASE
BUSINESS DIRECTOR
Doug has enjoyed a progressive career in the Fortune 50 corporate aerospace, automotive and tech sectors, entrepreneurial, megachurch operations leadership, and faith-based retreat business serving 30,000 guests per year. This combined experience has given him unique insights into the bottom line benefits of mission alignment / staff engagement in the operations of nonprofit environments. Doug enjoys using this experience to help lead organizations and teams to focused mission alignment, growth and success. As he transitioned from the corporate life to ventures focused on making a difference in lives and communities, Doug discovered great opportunities to lead with a positive social impact by applying entrepreneurial qualities, business operations, Lean, Six Sigma, and project management skills in mission driven environments. Doug and his wife, Pauline, enjoy hiking, riding bikes, playing with cars (family hobby) and most of all, the journey of a life following Jesus. Email Doug Chase.
CHERYL JAMISON
CULTURE & DNA
With more than three decades of ministry leadership experience, Cheryl Jamison has served with a call to lead women to live up to their full potential as women with passion, purpose and practical faith. Married for 36 years to her husband Steve Jamison, they serve Eastridge Church in Issaquah, Washington as Lead Pastors in ministry that spans from "The I-90 corridor to the ends of the Earth." Currently she serves on the Executive Team of Eastridge Church overseeing Culture and DNA, and leading Women's Ministries. In this role Cheryl has led the women through many areas of spiritual growth and discipline, intentionally creating a climate of grace that calls women to want to be more, to accomplish more, and to develop a deep and mature life of faith. She also serves on the governance board of Convoy of Hope. Cheryl is ordained through The General Council of the Assemblies of God. Her greatest strengths are the combination of humor, grace, truth and God's Word that will challenge and encourage the hearts others. Cheryl's consistency is one of the greatest gifts she brings to the ministry team at Eastridge and is something that she places a high priority on—consistency as a wife, mother, grandmother, employee and most importantly woman of God. Email Cheryl Jamison.