WEEKEND SERVICE TIME
SERVICE // 10AM
GROWTH GROUPS // 9AM
WEEKEND SERVICE TIME
SERVICE // 10AM
GROWTH GROUPS // 9AM
There's nothing quite like visiting a new church for the first time; there are so many new faces and strange places, and it feels as if you stand out. You're not alone—we have all been there. When you arrive at Eastridge West Sattle you'll be welcomed into a friendly, casual environment by people who are excited to see you! Our Guest Services team is throughout our building to help assist you with any questions or needs you may have.
A time to learn. Each service is about 75 minutes long and includes high-energy worship. You'll also hear an engaging and thought-provoking message from the Bible. (Most weeks the sermon is broadcast live from our Issaquah campus.) Our campus pastor will wrap up the service with an invitation to respond to the message and pray with a team member. Looking for more? Learn more about our adult equip classes.
Something for your kids. We love kids and desire for everyone to have the opportunity to hear the gospel in age-appropriate ways! Each weekend we offer ministry for your kids birth through 5th grade.
A place to connect. The HUB is the perfect place to connect and learn more about Eastridge. Have a question? Curious what your next step is at Eastridge? Swing by in the foyer before or after service — we would love to personally meet you and give you a gift!
WEST SEATTLE CAMPUS
4500 39th Avenue SW
Seattle, WA 98116
206-932-3010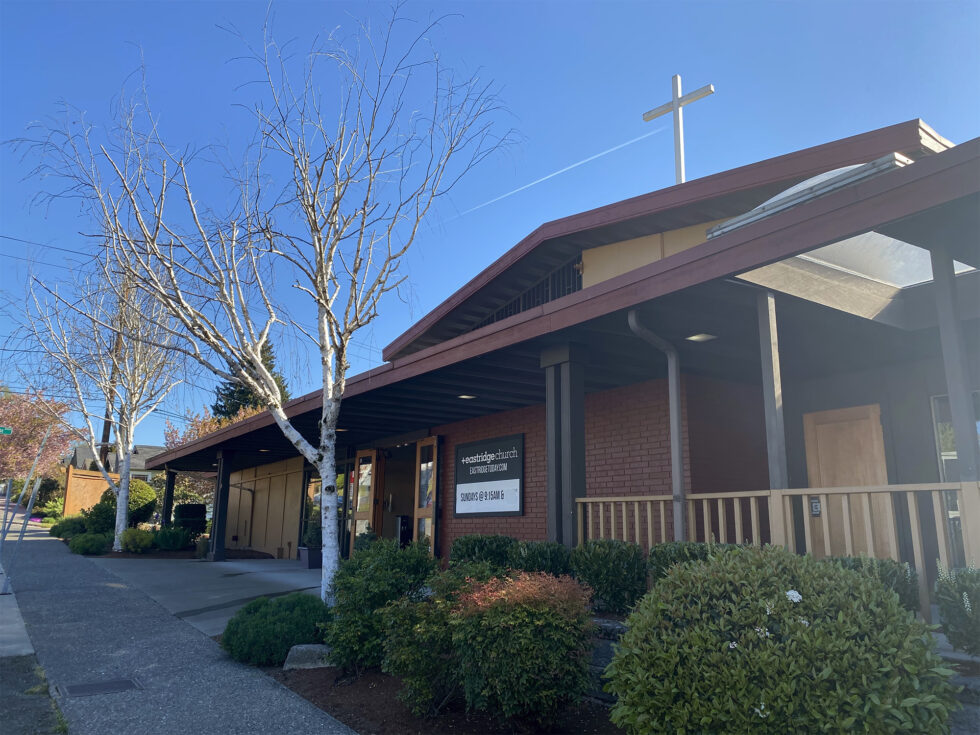 West Seattle Campus
WEST SEATTLE CAMPUS
4500 39th Avenue SW
Seattle, WA 98116