WHAT ARE EASTRIDGE GROUPS?
Groups are a place for you to experience deeper community at Eastridge Church. As the church grows, the need to be connected grows with it and we want to encourage every single person to be in a group!
We have several different kinds of Life Groups–activity and hobby groups, Bible studies, sermon discussion groups, and prayer groups just to name a few. Click the link below to see the whole catalog of groups. Make the decision to meet some new friends, an put your life on a path toward growth.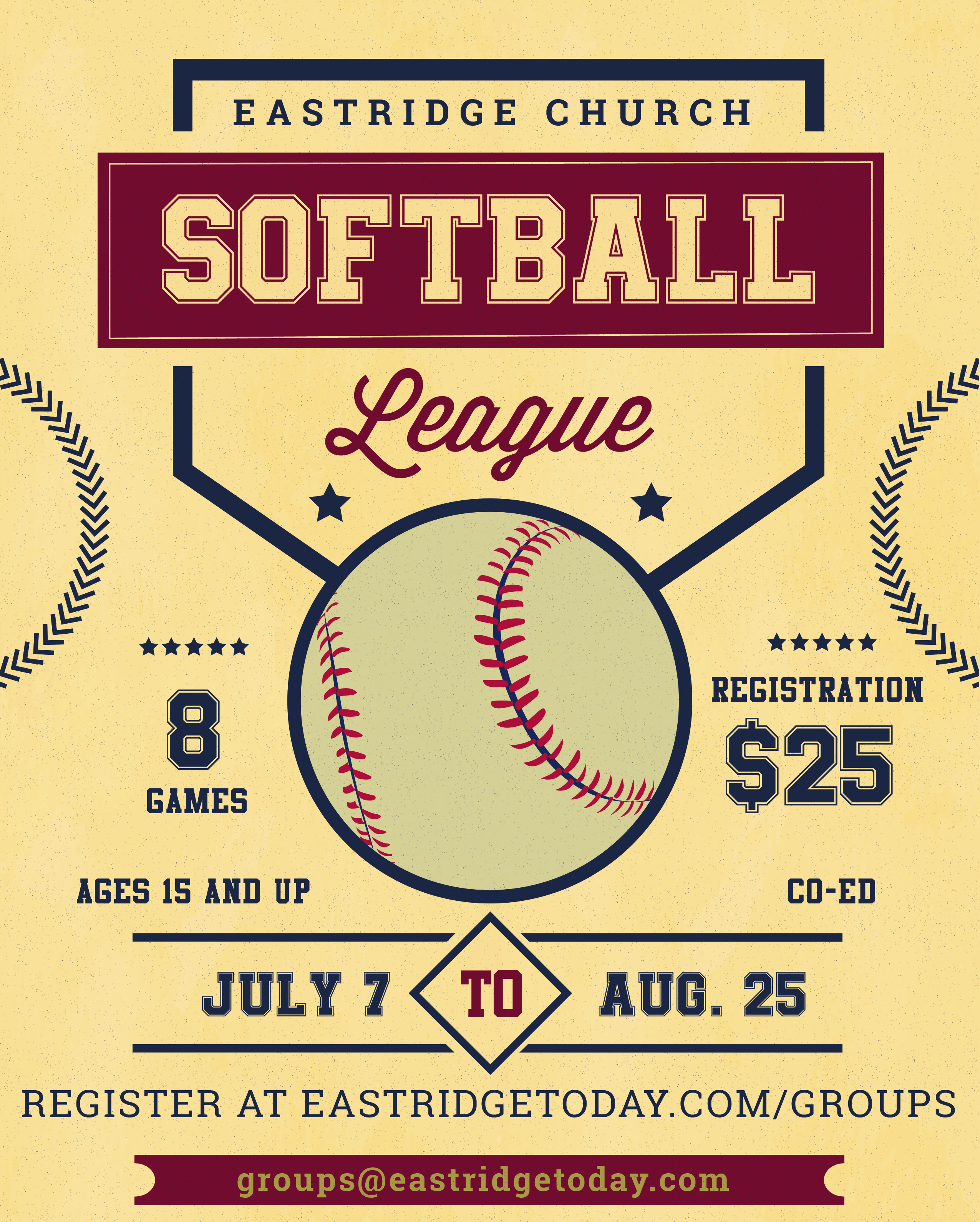 It's time for some softball! The Eastridge Softball League is made up entire of teams of people from Eastridge Church and their friends. Games will be on Sunday nights between 5-8pm. Games go from July 7-August 25. Teams are co-ed, and anyone aged 15 and over is welcome to join. Beginners are welcome. Emphasis is on having fun and building community.
Registration is $25 (covers field rental).
Scholarships are available.
WHY WE DO EASTRIDGE GROUPS
FRIENDSHIP
Meet new and regular friends, share laughs, and enjoy each other! Make memories!
CARE
Praying for each other and stepping into places of need regularly.
GROWTH
Spur one another on in your faith and journey through life together discovering who God is.
SERVICE
The hands on service to our community and world – linking our faith with our actions.