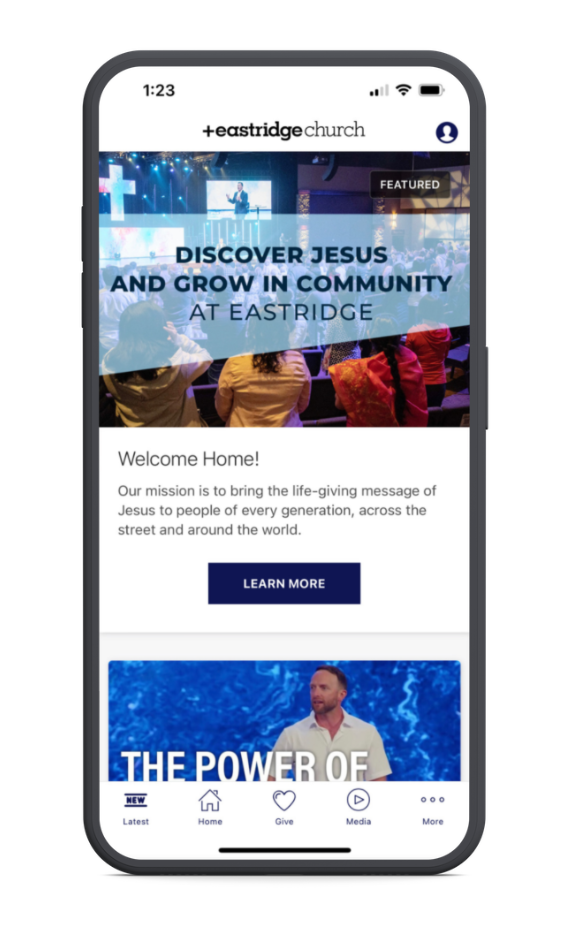 EASTRIDGE MOBILE APP
Find encouragement, prayer and more on the *NEW* Eastridge Church app!
Our mobile app is completely updated and available for mobile download on all platforms! Now you can worship along during weekly services, check-in, connect, join a Life Group, follow along the discipleship pathway and so much more—all available in the palm of your hand and with you wherever you are on the go.